As a part of our large choice of party equipment rentals, Funparty offers Virtual Reality events planning and organization, as well as VR equipment rental.
Our Virtual Reality packages are most suitable for corporate events, school events, trade fair and shows, festivals and any kind of public events. We also offer services for residential parties.
We offer two kinds of VR stations packages:
360° VR stations
Full Scale VR stations
The mix of both
Unlimited number of stations is available. Over 200 different games, videos and experiences to choose from.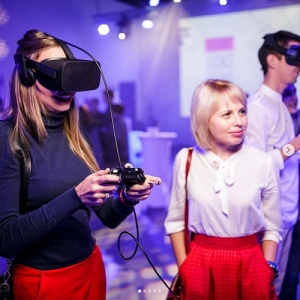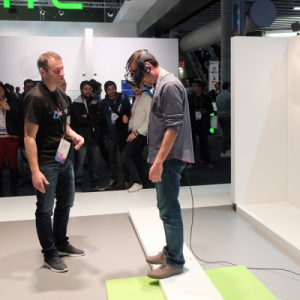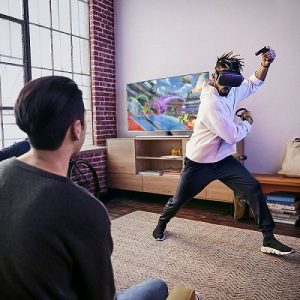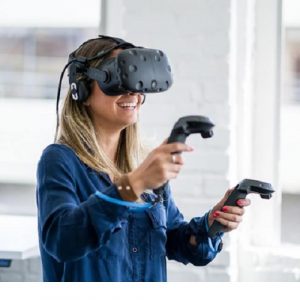 Which VR station should you choose?
360° stations are more suitable for limited in time large scale events. Installation time is shorter and it can be switched from one user to another very quickly. It doesn't require a lot of space.
Equipment and service provided for 360° stations: Headsets, headphones , controllers. One operator for 2 stations. VR Banners.
Full Scale stations offer more immersive and interactive experience, where the user can move in the virtual space. Built-in sensors translate your movements into VR and provide room-scale tracking.
Equipment and service provided for Full Scale stations: Headsets, headphones, Two touch controllers. One operator for 1 station. VR Banners. Screen for each station.

How it works:
The inclusion of VR equipment to your event is the key to an unforgettable experience. We will be happy to help you create it!
Send us a message  with your request including: Date of the Event, Location, Number of participants, time and duration of the event.
Our VR specialist will contact you in less than 24 hours to discuss the details
We will send you the quotation
After the budget is established and quotation approved, we will provide you with the choice of the games or experiences.
On the day of the event out team will be there for the installation of the equipment and VR service.
Immerse yourself in virtual worlds where you can be anyone, do whatever your heart desires! Dive in the depths of the sea, shoot from monsters or travel through the universe. We provide content for any event!
$
280
per hour per station
• Installation and dismantling of equipment
• The work of operator(s)
• Headsets, Headphones, Controller
• Over 200 Games and Experiences to choose from
• Tables, chairs and other equipment can we rented separately
• VR zone set up
• Discounts for multiple stations and hours
$
480
per hour per station
• Installation and dismantling of equipment1
• The work of operator(s)
• Headsets, Headphnes, Two Touch Controllers, Screens
• VR zone set up
• Over 200 Games and Experiences to choose from
• Tables, chairs and other equipment can we rented separately
• Discounts for multiple stations and hours
Our VR and Arcades event at Secondary School in Laval on 26 February 2020